EFFICIENT HVAC CONTROL SYSTEM
Controls Temperature - Humidity - Particule Level
The Most Effective Professional Air Purification For ICU, IS, CLEAN ROOMS, OPERATING THEATERS and Similar
Removes Bacterias, Pathogen Agents, Viruses, Moulds, Microbes
The Best Alternative For Central Disinfection Systems
Provides Decontaminated Air By Generating Athmospheric Plasma, Ozone and Charging Negative Ions
---
EFFECTIVE FILTRATION DEVICE FOR INTENSIVE CARE UNITS, ISOLATED ROOMS, OPERATING ROOMS
-%99,5 Biological and Particular Decontamination After One Hour of Operation
- Able to Run with Negative Pressure or Positive Pressure 
- Control; Temperature, Humidity and Particular Level in the Room
- Entegrated HEPA 14 Filter Serves the Highest Preservation of Bacterias
- Two UVC 254 nm Germical Lamps Maintain the Sterilization 
- Set Your Temperature Between 16-30 C°
- Set Your Humidity Between %30-90 Rh
- Patented Uvion Module (Pathogen Ionizer) Decrease Particule Level by Generating Atmospheric Plasma, Ozone and Charging Negative Ions
- Entegrated 3 Pre Filters - (EU 4- G4- EU7)
- The Device Has DOP Test Output and Provides to Filter Security by Nonpermeable HEPA Plenium Box
- Full Colored PLC Touch Screen Panel for Operating
- Maximum 55 Db. Noise Magnitude
- Easy to Install, No Construction Needed
- Entegrated Pressure, Heat and  Humidity sensors for Monitoring Instant Datas.
---
FEATURES AND BENEFITS 
Air pollution is one of the essential problems to cope with in most of the areas especially for hospital facilities. Professionals require the most effective air purifier device to get over with the pendemic and epidemic illnesses.
Uvion Air Asepticizer is right solution for disinfection of ambient air. Device consists of Plenium Box includes HEPA MODULE which is a patented product generates atmoshperic plasma, ozone and ionization. Thanks to HEPA 14 filter, the highest bacterias, dusts and pathogen agents preservation is maintaned by the device as well.
Unlike central disinfection control systems, Uvion Air Asepticizer introduces a mobil solution for controling of decontamination in specified rooms at a reasonable price. Mobility gives a better movement and saves unnecessary consumptions such as electricity and filters.
---
Uvion Air Asepticizer
HVAC Air Purifier And Decontamination Devices
Models
Dimension (mm)
(m3/h) / BTU*
Electricity Consumption / Hour
W
D
H

CW-650

760

560

2010

2000/15000

2,2 Kw

CW-1000

1000

560

2010

2000/15000

3,5 Kw

CW-1350

1350

560

2010

3000/24000

3,5 Kw

REVION

1800

650

2440

4500/68000

8,5 Kw
* Different model are available. Please contact to representative for different (m3/h) / btu selections. The given information is average assumption.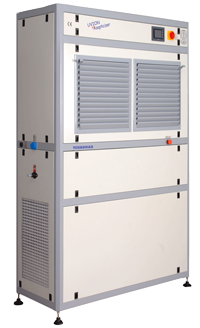 UVION AIR ASEPTICIZER ( 650, 1000, 1350 )   UVION AIR ASEPTICIZER REVION 
---
INSTALLATION
UVION AIR ASEPTICIZER has a compact design which is easy to install and give maintanence services. System consist of 3 parts which are main body, external unit and climatization unit. External and climatization units are assembled to out surface and those connect to main body. To make the connection among them, there should be  sufficient lenght (around 15 meters or more) for assembly. Teknomar Ltd provides its educated and experienced technicians to make installation in any region. 
---
MAINTENANCE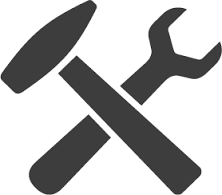 UVION AIR ASEPTICIZER requires periodical maintanence semi-annually. The maitanance includes replacement of 2 UV 256 nm germicidal lamps, 3 pre-filters, HEPA 14 filters, Uvion Module and general safety checks. Teknomar Ltd is the sole supplier of spare parts and responsible of technical trainings. Please follow our annoucements for technical training submits on our website.
---