TEKNOMAR Ethylene Oxide Sterilization Device CHAMBER DIMENSIONS
Industriak Type EO Sterilization Device
C-1445
Ethylne Oxide Sterilization Device
Chamber Inner Dimensions

Weight
(~kg)

Power
(kW)
Chamber Volume
(~m3)
Euro Pallet
Door
Width
(cm)
Depth
(cm)
Height
(cm)
0,5 Suture
-
Single
82,5
74
82,5
960
10
1
-
Single
90
110
100
1450
21
1,6 Suture
-
Single
90
158
113
2000
25
1,6 Suture
-
Double
90
158
113
2000
25
2,1 Suture
-
Single
90
160
140
2500
30
2,1 Suture
-
Double
90
160
140
2500
30
2
-
Single
120
120
140
1900
25
5
-
Single
135
275
135
2800
50
6
2
Single
135
190
235
3500
50
6
2
Double
135
190
235
3500
50
10
4
Single
180
260
220
5800
60
10
4
Double
180
260
220
5800
60
15
6
Single
180
390
220
6600
70
15
6
Double
180
390
220
6600
70
20
8
Double
180
520
220
8500
70
27
10
Double
180
640
235
10000
75
34
12
Double
180
780
240
12000
80
40
14
Double
260
640
240
14500
100
44
16
Double
260
705
240
15500
110
50
18
Double
260
800
240
17000
120
62,5
24
Double
260
1010
240
21000
140
62,5
and more…
* The above dimensions show the standard production. The custom sized manufacturing is available, Please contact to your representative for more information.
* Pallet size: EURO 80 X 120 cm
---
 Manufacturing Area 
 Production of 62 m3 
Teknomar Ltd facilitates the senior engineers and technicians for the professional projects. Tailored manufacturing is made by our highest grade of stainless steel materials and find a way of magnificant products.
Teknomar Ltd chases customer orianted approach to become the best solution partner. ETO-C 1445 has the most important role in your manufacturing end. Sterilization should be considered the first and most significant stage of the manufacturing.
---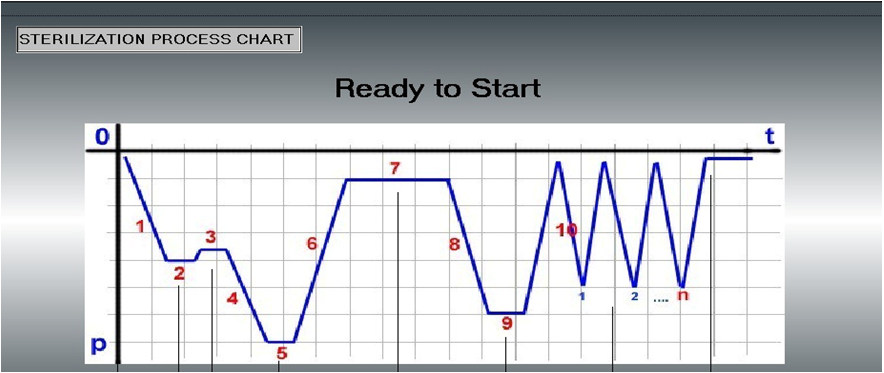 ETO - C 1445 has a compact design built-in one shape in order to utilize the user for a multifunctional purposes. Device enables the user to program different parameters for multiple products' sterilization. 
In previous experiences, users were having material preconditionings and aearations within another chamber. This increases the time of sterilization, cost of sterilization and work load for the employees. However, ETO-C 1445 introduces a new technique where preconditioning, gassing and aeration are done by only one chamber. 
ETO - C 1445 cuts the whole possible costs to give you the optimized economies of scale. Teknomar Ltd gives you the validation and calibration services for different unique materials. Although the average sterilization duration is 6 hours, this duration could be lower or higher depending on FAT to the material to be sterilized.
Teknomar Ltd assigns its best technicians to adjust the device for optimized level of sterilization considering the costs and sterilization accuracy.
---
 Teknomar Ltd Collaborates with the Well Known Machinary Manufacturers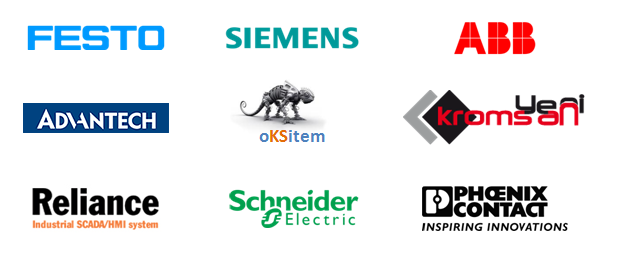 ---
MAINTANENCE
ETO - C 1445 requires periodical maintances daily, semi-annually and annually. Maintanence will be applied by the authorized person. Spare parts are supplied with speficied maintanence kits periodically. 
Teknomar Ltd gives design, manufacturing, installation, training and relevant services for its customers. Most of the productions take 8-10 weeks to accomplish. We are able to install your sterilizer in any part of the World. Please contact your representative for more details.